We save time,
doctors save lives
Parol AI auto-generates medical records in real time so you can focus on patients, not paperwork.
Ready to reclaim your time and focus? Sign up in seconds for a free Parol Lite trial today.
Experience the AI-powered clinical documentation revolution for yourself. With Parol Lite, you can:
Automatically generate basic medical records in English and Romanian.
Reduce time spent on manual note-taking
Free up more time to connect with patients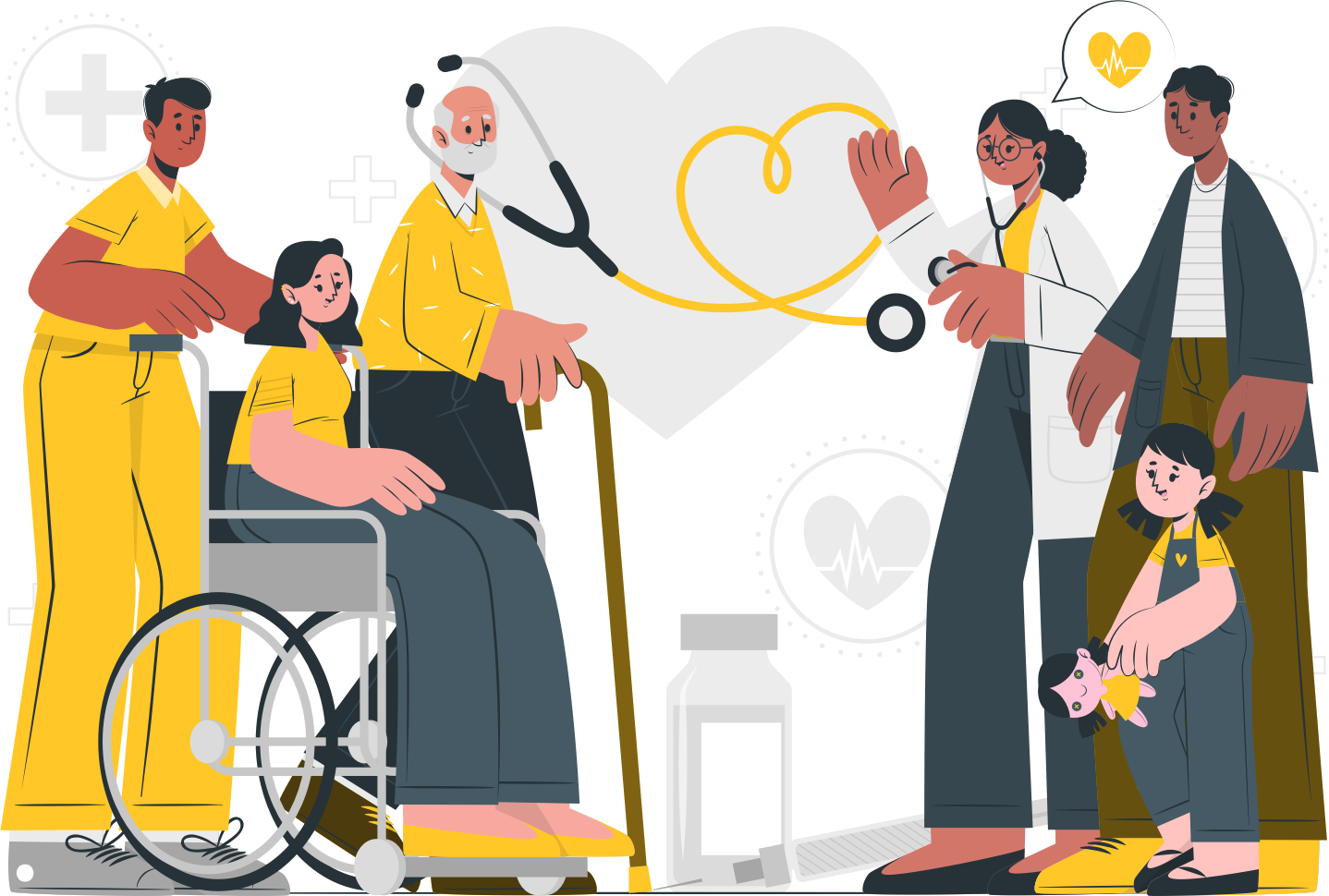 Accurate visit notes from exam room conversations.
Parol uses advanced security protocols to protect sensitive patient information. It listens to natural discussions between clinicians and patients, filtering out irrelevant content. Relevant clinical details are extracted and automatically compiled into accurate medical records for each encounter. This clinical intelligence allows physicians to review and finalize thorough visit notes with ease.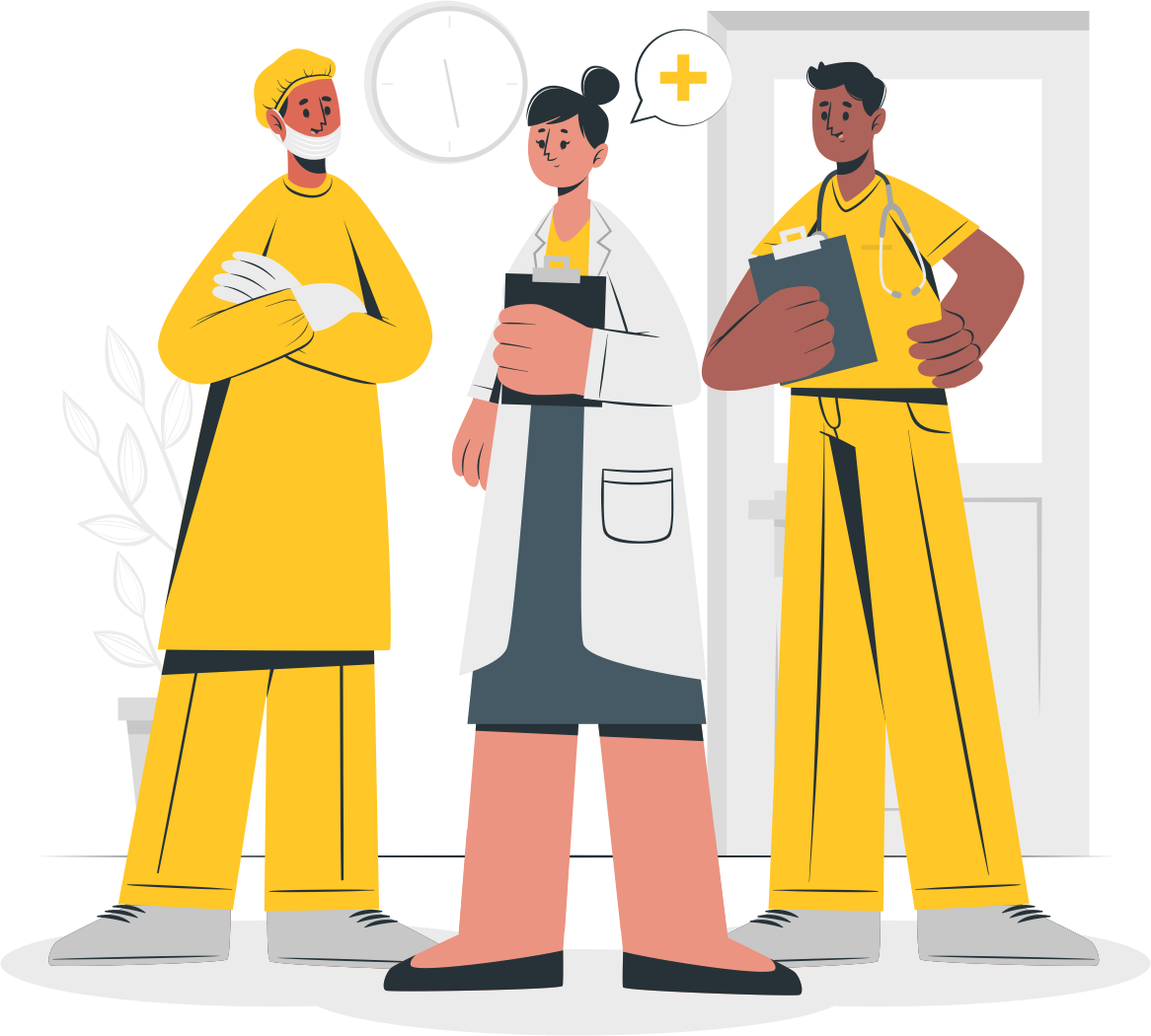 Captures Natural Patient Conversations
Parol allows clinicians to engage in comfortable, natural conversations with patients without having to pause for note-taking. Its ambient AI securely listens to multi-party discussions and automatically captures meaningful details. Providers can stay focused on delivering compassionate care.
Creates Accurate Clinical Documentation
Parol's advanced AI converts details from patient encounters into comprehensive, compliant medical records. Custom-tailored notes are generated to match each clinician's specialty, style, and workflow. This reduces administrative burdens while enabling accurate coding.
Delivers Consistent, High-Quality Notes
By integrating medical knowledge with real-world experience, Parol produces consistent clinical documentation. Its adaptive technology learns each clinician's voice and patterns over time. Parol accommodates multiple formats and templates to optimize usability.
Keep up with
the care revolution!
Get insights on transforming health experiences delivered to your inbox. Sign up below to receive Parol's newsletter with the latest on ambient clinical intelligence and rehumanizing medicine through AI.
You'll get:
Product updates
Customer success stories
Expert perspectives
Event announcements
Special offers
Be in the know. Subscribe today.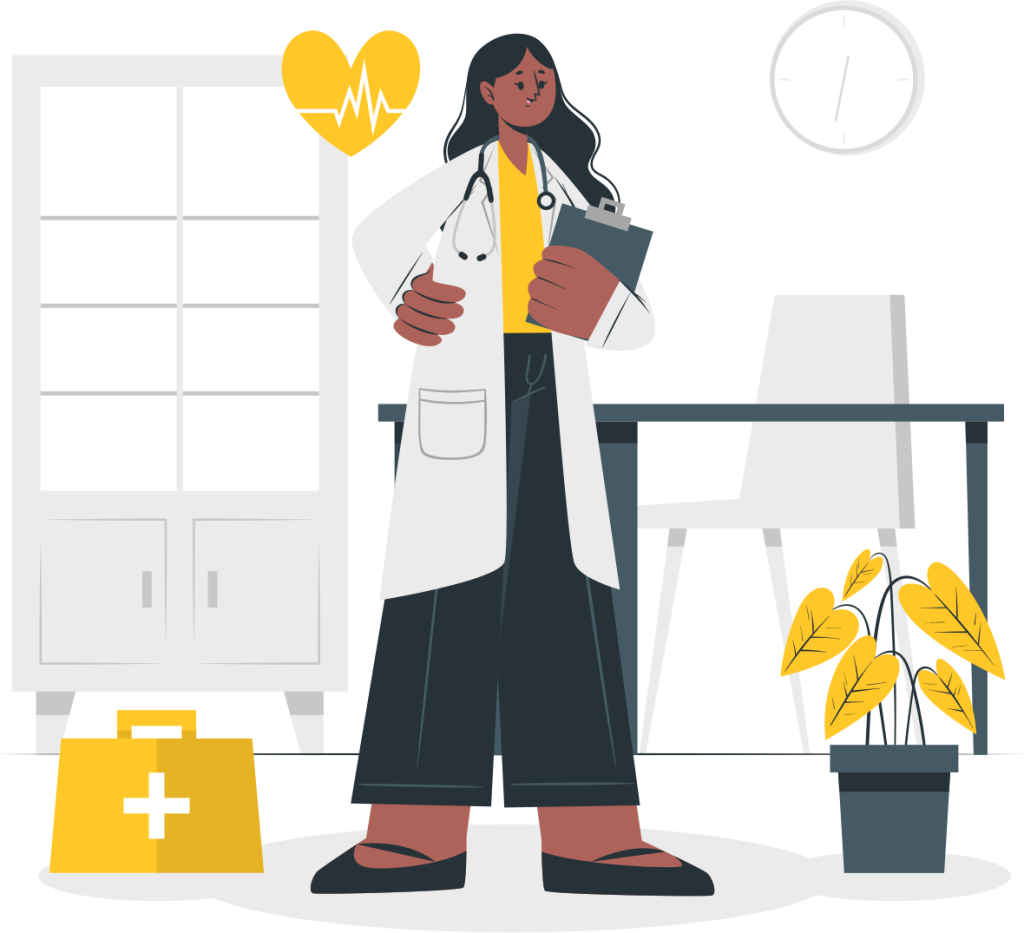 #positive impact
Transformational Improvements in Care Delivery
30% reduction in time
spent on patient charting
in clinician burnout and
fatigue symptoms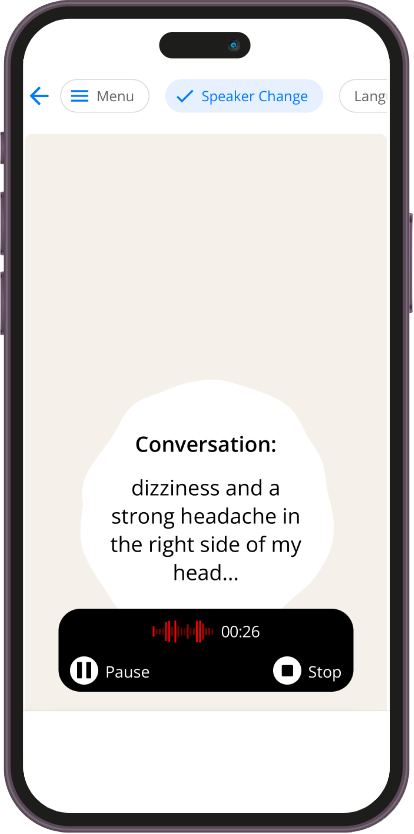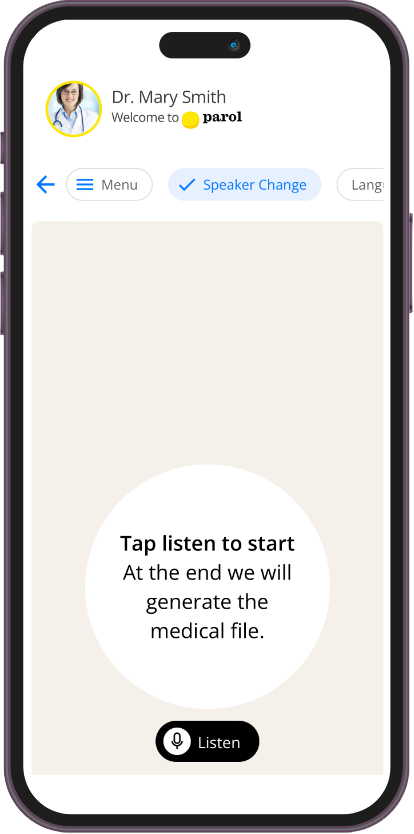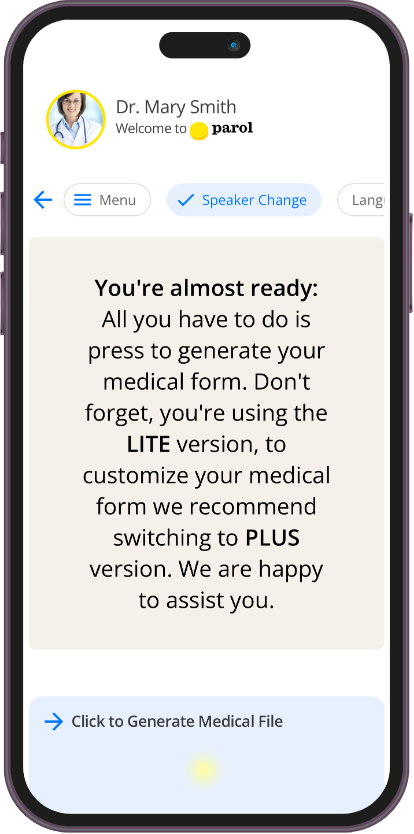 #Effortless Documentation
Conversations captured
seamlessly.
Parol listens in the background, extracting clinically relevant details as you engage with patients. Ambient AI understands medicine to optimize visit notes.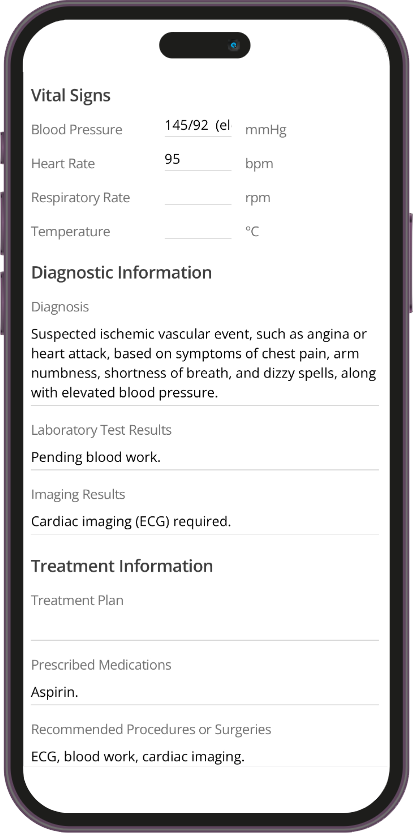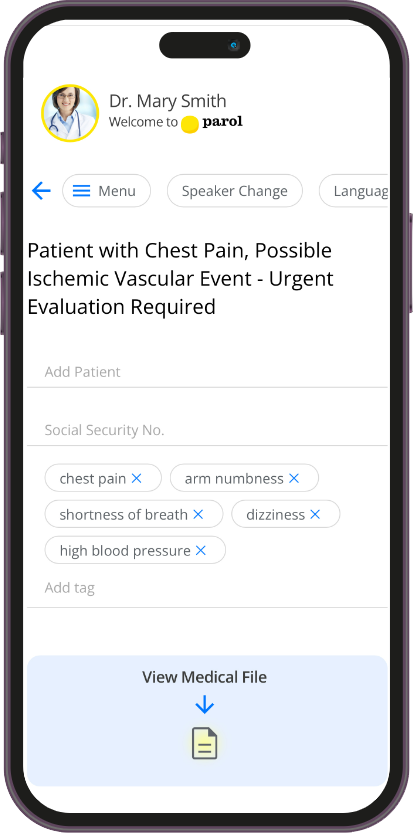 #Records Finalized Instantly
Automated charting
in real-time.
Parol instantly compiles comprehensive medical records from exam room discussions. Review and finalize accurate notes with just a click, keeping workflows seamless.
LITE
60 medical files generated / month (15 / week)

Speaker change detection

1 registered user

Basic email support

HIPAA compliance
Request access
PLUS
200 medical files generated / month

Personalized medical file template

Speaker change detection

1 registered user

Priority email support

HIPAA compliance
Request access
ENTERPRISE
Unlimited medical files / month

Personalized medical file template

Speaker change detection

Unlimited number of users

VIP support

HIPAA compliance

Integration with the clinic EHR
Contact sales
With Parol's free Lite plan, you get unlimited access to generate up to 60 medical records per month. Experience automated documentation.
If you reach 60 medical records in a month, you can seamlessly upgrade to the paid Plus plan for just 100 EUR/month. This allows 200 records per month. You can upgrade, downgrade, or cancel anytime.
Parol.app offers flexible payment options including credit card, wire transfer. For custom enterprise pricing, contact sales.
Yes, you can easily upgrade, downgrade, or cancel your Parol plan at any point as your needs change. Our team is happy to help tailor the ideal plan for your practice.
Still distracted during visits?
It's time to reconnect with what matters.
Parol Lite uses ambient AI to automate clinical documentation. Now clinicians can fully engage with patients again—not constantly focus on charting.
Ditch the distraction. It's free to start rebuilding meaningful patient relationships today. Strengthen bonds. Restore trust. Recenter your purpose.