Our story. A Romanian team based in the EU
We are a team of enthusiastic Artificial Intelligence programmers and doctors from Romania, who have put their knowledge together to create a tool to help the medical world. We designed the Parol platform thinking about how we can gain as much time as possible for doctors to focus on patients. We work with clinics to integrate our platform into daily activities, but also with doctors who want to use Parol individually.
There are four founders, but we have gathered next to us, in the Bucharest office, a wonderful team.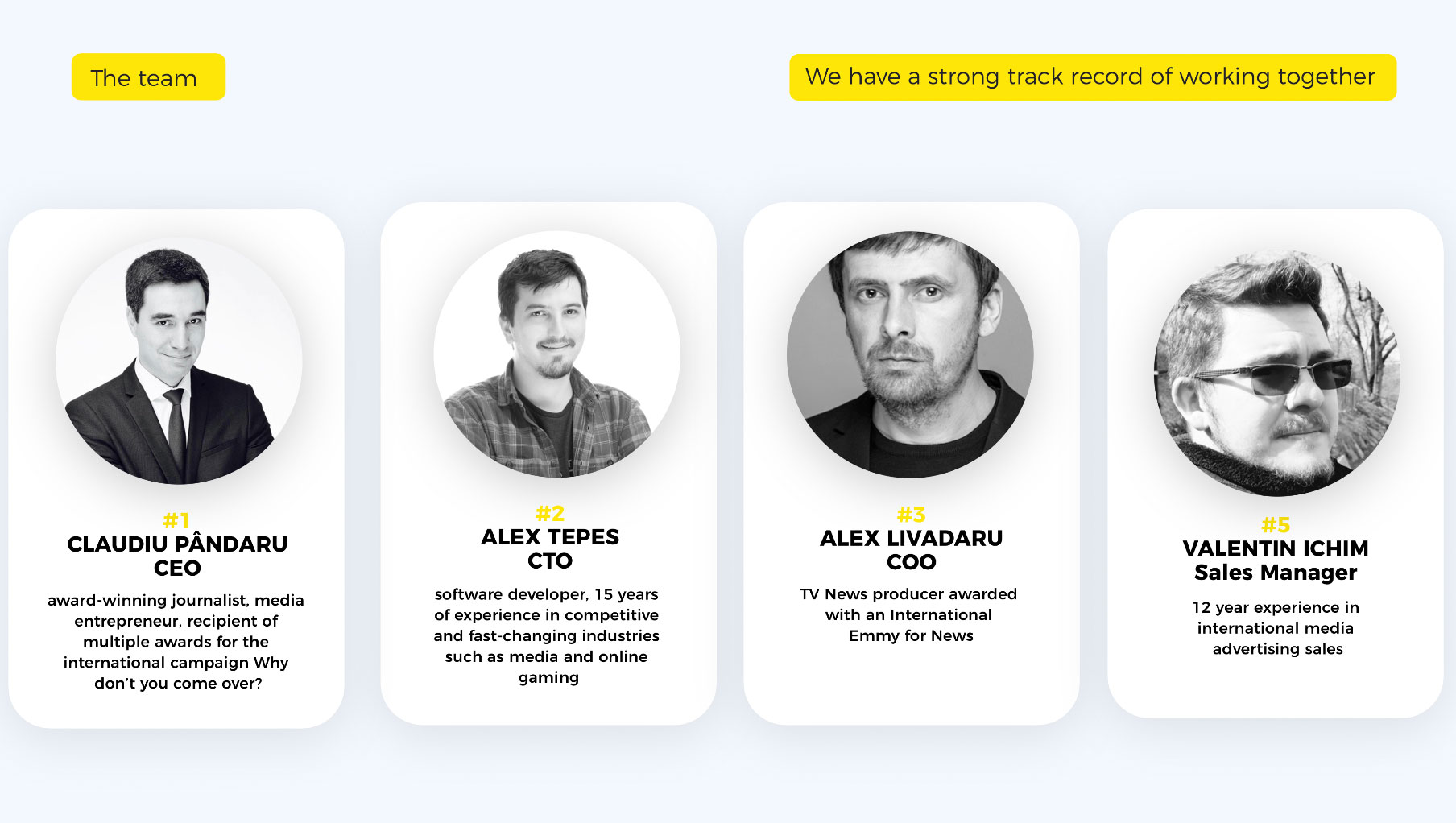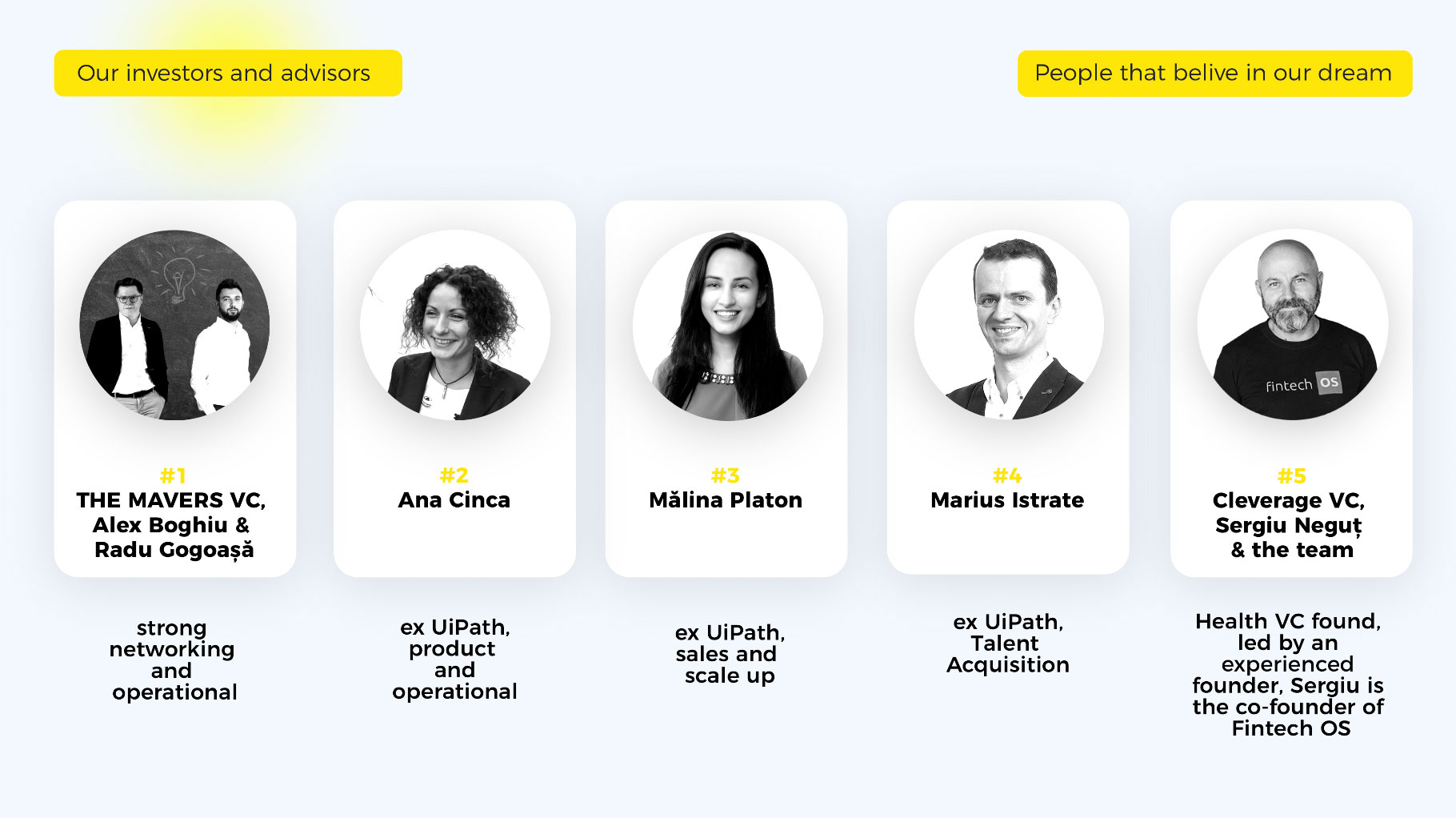 A formidable team of investors whose expertise and advice help us reach the most diverse corners of the world has joined us. If you want to get in touch with us, please write to us at [email protected].